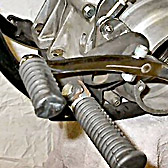 Controls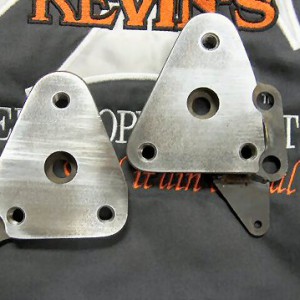 These adapters will allow you to run a set of 2000 and newer "factory take-off" controls on your '99 and back frame. The take-offs blend in nicely on a hardtail, and work great. My bracket also includes a spring catch for the kick-stand.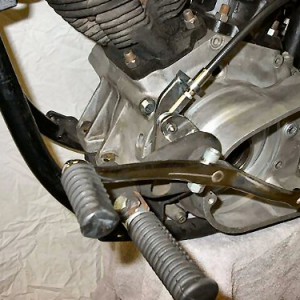 Have you wanted to Jockey shift your 4 speed electric start bike, but couldn't figure out a reliable way to make the cable work?? Here's your answer! This kit includes a premium cable made especially for me, by a major USA cable manufacturer (no cheap imports here!).
Here's how the kit works: you send me your left side foot control. I alter the lever that the shift linkage normally attaches to, and ship you back a system ready to bolt in place that is reliable and SMOOTH. I prefer to sell this kit by phone, so I can discuss the bike with the owner and avoid any unnecessary delays. Turnaround time is normally 1 week from the time I get your foot control, until I ship all of the components back to you to install. Installation is so easy, even Mikey could do it.
 Note: If extra quick turn around time is needed, a premium charge may apply, as well as increased shipping costs for next day air, etc.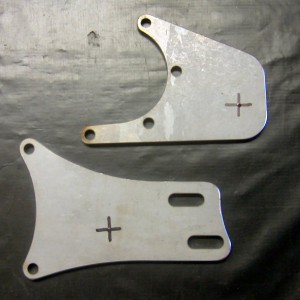 These plates are a great start to building your own mid controls, and will work with an open belted Shovel/Evo and a 4 speed trans. Each side is prick-punched for a peg location so that your pegs will be in line on both side of the bike, and you can adjust the location up or down as desired. Laser cut in steel, of course!

Updating…