Fab Kevin Hardtail Fender Strut Kit
Looking for a clean way to mount the rear of your fender on that Hardtail? This kit will get you started in the right direction. Kit includes:
Fender brackets to weld to the underside of the fender to accept the struts
Blind Threaded Bungs to bolt to the Fender Bracket. These bungs also have a 1/2" diameter pilot hole to accept the 1/2" strut material - making it easier to piece together.
Lower Bungs to attach the bottom of the strut to the frame
pieces of 1/2" 1018 steel roundstock for you to bend into shape and form the strut.
With this kit, you can cut and form your struts, and if you can't weld - the pilot holes can be used as a guide so you can take them to someone to weld them up for you. You can even send them back to me to be welded.
This is just one more piece of the puzzle that will make your Custom Build look "Custom". Struts constructed this way will hold up your fender forever, and allow for a passenger if you need to bring that little Stripper along for a ride.
 *Note - 3/8" rod NOT recommended for use if a passenger will be riding the fender
People who bought this item also bought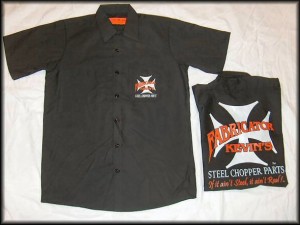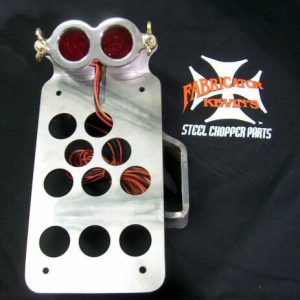 Updating...