Front Caliper Kits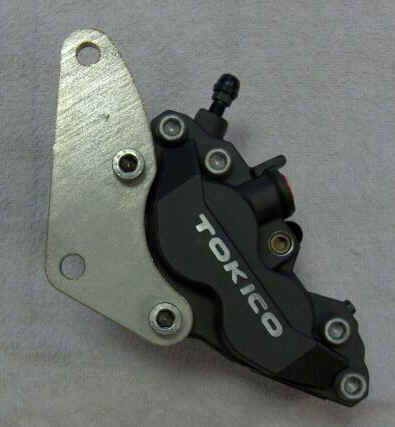 These kits will put some serious stopping power on the front of your scooter. Available for most 41mm front ends. Shown is a kit for an '84 to '99 41mm Wideglide.
Kit includes: Tokico 4 piston Caliper, mounting bracket, hardware to attach caliper to bracket, and a 10mm banjo bolt for the brake line (same fitting as an HD).
Note: Front caliper will need to be spaced away from the bracket slightly to center it on the rotor in some applications. This is a simple procedure - call for details.
People who bought this item also bought

Updating...