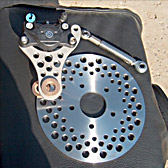 Brakes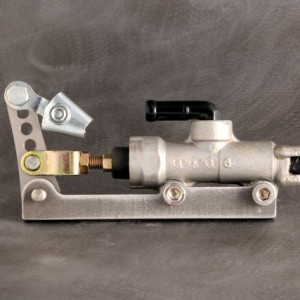 This 5/8″ bore master cylinder is designed to be hidden on the bike, and actuated by a cable. The kit is ready to be welded to your frame, and includes a master cylinder, 10mm banjo bolt (same as late model HD), linkage system, and a Barnett Cable Clamp so you can use any cable system you want.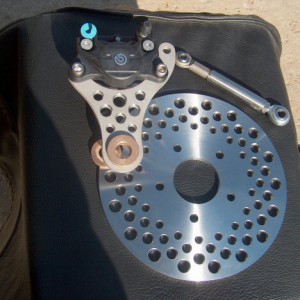 This kit uses a 2 piston Brembo Caliper on one of my 8 1/4″ stainless steel rotors. It is complete with caliper, bracket, anchor rod, and rotor.
It is best to phone in after placing an order for this, so we can discuss the application and alter the component selection to best fit your bike.

Updating…